Taking Small Business
to a better place

OMBs are Small Businesses:
run by a single owner - generally 0 to 19 employees
(solo operators, freelancers, gig workers and small companies)
Scroll Down

What are the
NEEDS

and

BUDGETS

of

OMBs

?

Due to the limited size of OMBs their NEEDS are generally SIMPLIFIED. This is advantageous but most software is built for Larger - more complex businesses.
Problems
use of over-complicated software
information overload
little is offered for OMBs
as a result:
forces many to do without


(shoebox or speadsheets)

needs are NOT met - PROBLEMS remain
lack of structure, organization, and progress
their business suffers

Due to the limited size of OMBs their BUDGET is LIMITED. This restricts the owner to low cost or FREE services, which are generally lacking or Non-existent.
Problems
lack of affordable ADVISORY SERVICES
lack of funds to hire support


(bookkeeper, sales, marketing, admin)

most software is too costly
as a result:
the owner fails to learn the basics of running a business
the owner carries on being misinformed
many deficiencies, are ready fixable, if only they had this ADVICE

We keep it simple, focusing only on OMB needs!
---

We are creating a hybrid Cash-based Accounting platform to satisfy the needs of OMBs.

---

DATA MINE your Financial Data to gain insight, knowledge and understanding.
---

Bssential developed a FREE online business Health Check assessment
Owner answers a series of questions
Automated Risk Scoring Report generated
Lists discovered weaknesses & strengths
The most relevant solutions to fix discovered weaknesses are provided
All-in-One Solutions
The OMB Workspace
Everything to run your business
We Are Passionate
about Helping OMBs
Our founder, Barry Pritchard, recognized the problem with the long standing definition of Small Business. Because of this broad definition, the micro size businesses received little attention from Government, Professional Advisories, and the Media.
With our focus on this new segment of OMBs, we have started from scratch to build a Platform 100% focused on OMBs.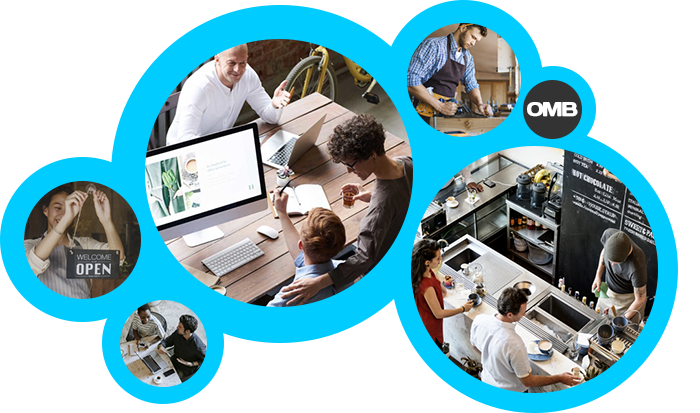 Our Founder Team
Our team have over 60 years of knowledge and experience gained not only from advising small business, but operating their own small business
We Know what OMBs need!
Combined 50 years experience ADVISING Small Business
We each are experienced OMBs - understanding the challenges first hand
Years of research and thought going into our Developing Plan
Our Roadmap
Bssentail and OMB Network is a startup company located in Calgary, Alberta Canada. Here is our Roadmap
2019
Initial Business Plan
Barry created the first complete business plan for Owner Managed Business
2020
Team Grows
Paul and Geordie join the founding Team
In-depth reasearch begins in Development and Marketing
Development Plan
Reasearch on technical landscape of Small Business begins
A development strategy is formulated
FREE Business Health Check
Are you a

Small Business Owner Self-Employed Freelancer Gig-worker
We have created a Business Health Check

Owner answers a series of questions
Automated Risk Scoring Report generated
Lists discovered weaknesses & strengths
The most relevant solutions to fix discovered weaknesses are provided
Sign up below