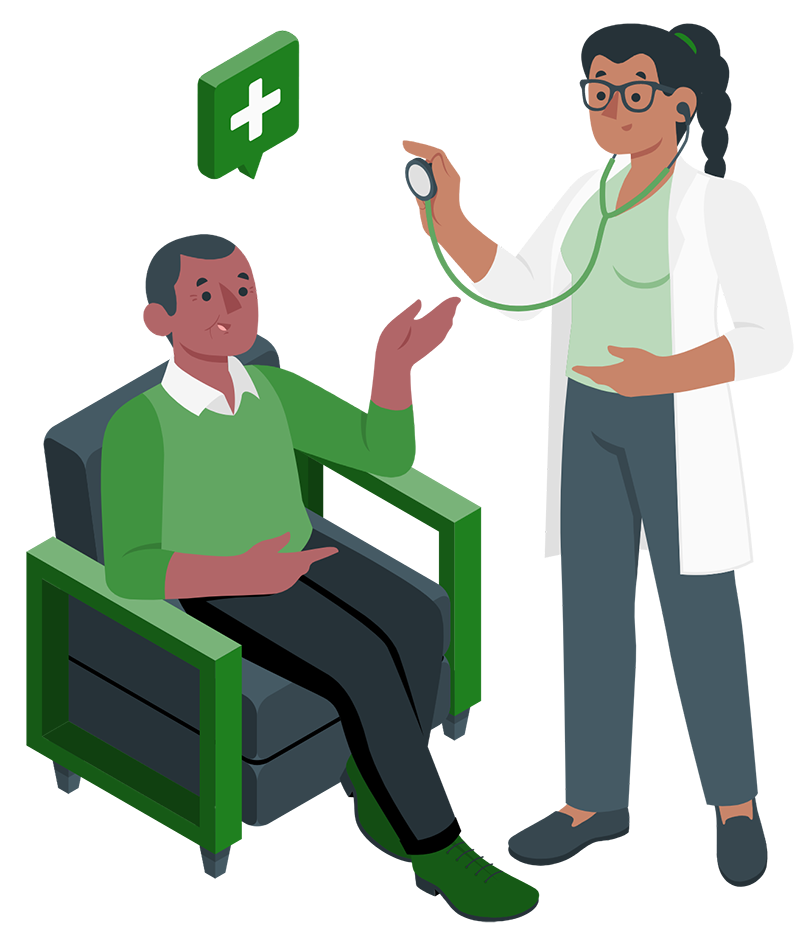 Imagine a visit to the Doctor's Office
Preliminary Diagnosis
Your doctor could diagnose MINOR health problems during this initial visit; possibly discovering other issues. But nothing conclusive without further examination, lab test or a specialist referral.
Advanced Diagnosis
You are sent for Lab Tests or a visit to a Specialist for ADVANCED DIAGNOSIS. At the follow-up visit, a definitive prognosis could be made.
Now imagine this service for
Business Health
Business Advisory Services are available from accounting professionals, but this service can be expensive and time consuming; typically costing $1500 to $3000.
Unfortunately, this price is out of reach for many OMBs, forcing them to go without.
We have created an alternative!

specific to the needs & budet of OMBs
Small Business ADVISORY SERVICES
traditionally cost
$1,500 to $3,000
---
with our plans
you can get started for
FREE
ADVANCED PLANS
starting at

$170
---
Business Health Check

Exploratory Diagnosis
We have created a Business Health Check Application. Our fully functions MVP is online and we are accepting new Beta Testers.
Questionnaire
Owner answers a series of questions
Questions are candid and easy to understand
complete in about

30

minutes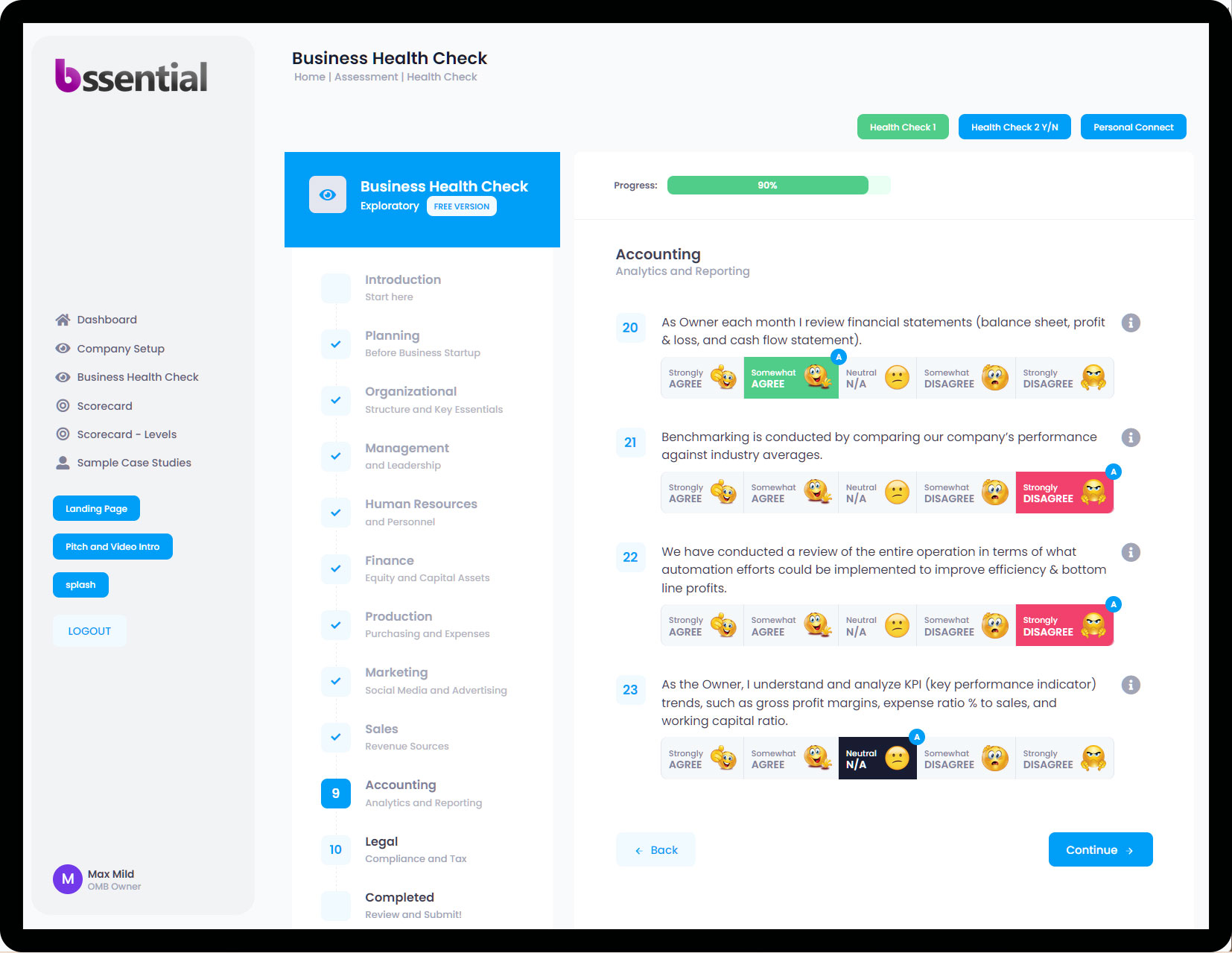 Automated Scorecard
Automated Risk Scoring Report generated
Business Divisions are scored & ranked
Top strengths & weaknesses indentified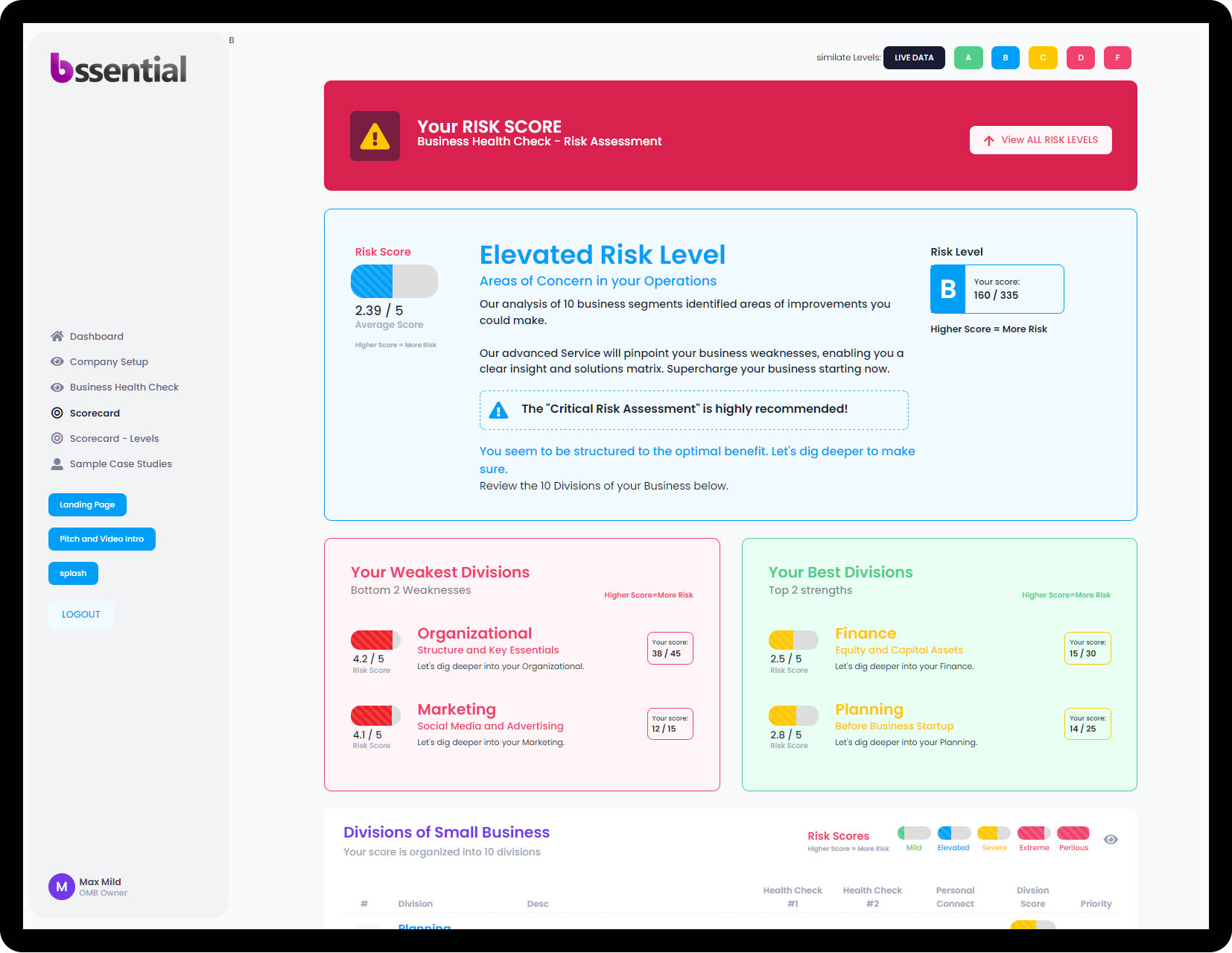 Solutions
Your top weaknesses are identified
Top solutions are listed only. No instructions given
guided solutions available in

Advanced Version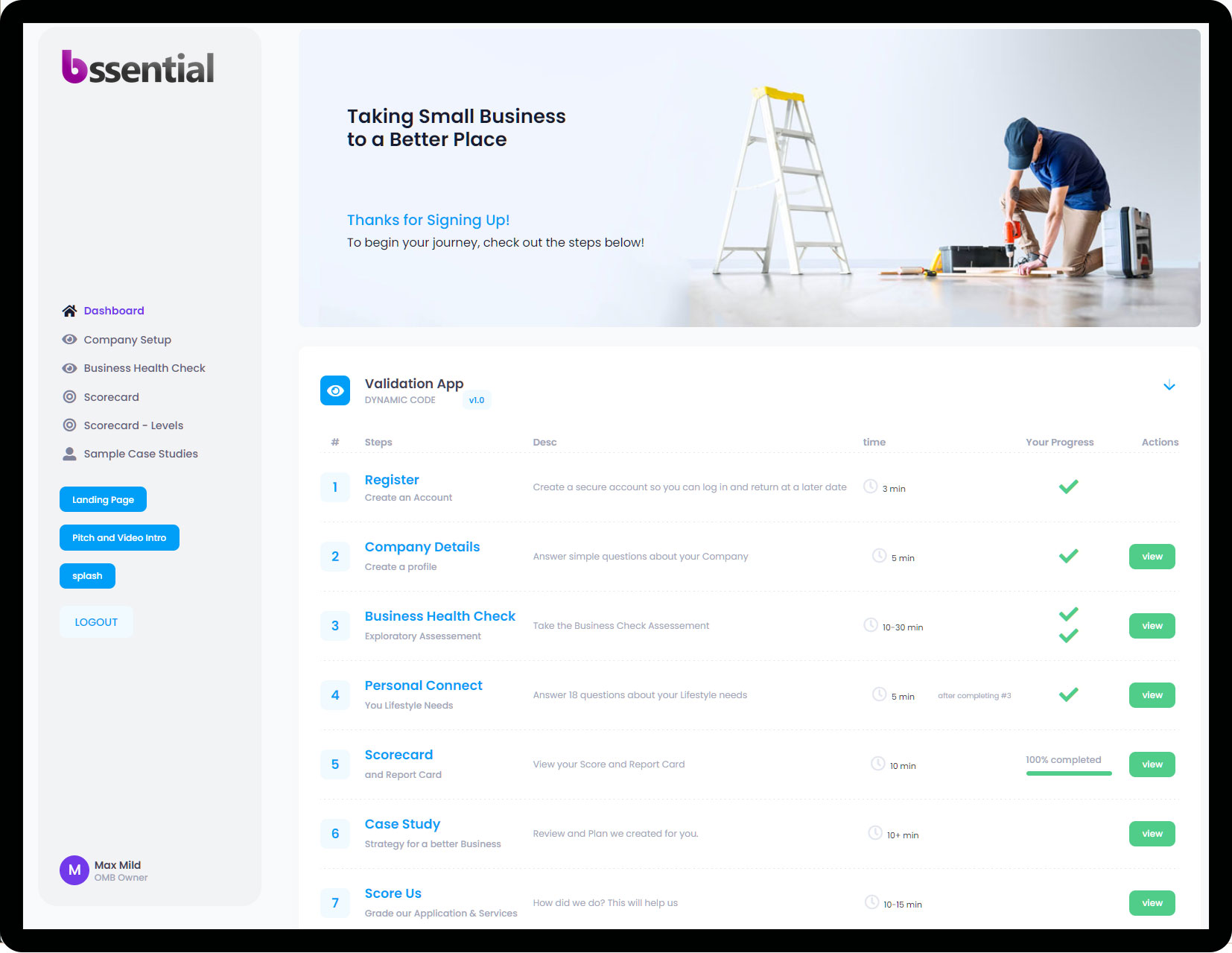 Business Health Check

Advanced Diagnosis
Our Advanced Diagnosis Business Health Check includes all features listed above, plus the following:
Exploratory features plus:
Questionnaire
complete in about

30

45

minutes
Automated Scorecard
updated with a higher degree of accuracy
Financial Data Analysis
your Financial Statements are uploaded & automatically analysed
Data is evaluated against proprietary KPIs, and compared to accounting standards & industry statistics
Data is graded with our proprietary Performance metrics
a detailed Financial Scorecard is generated
Results from the Risk Scorecard are syncronized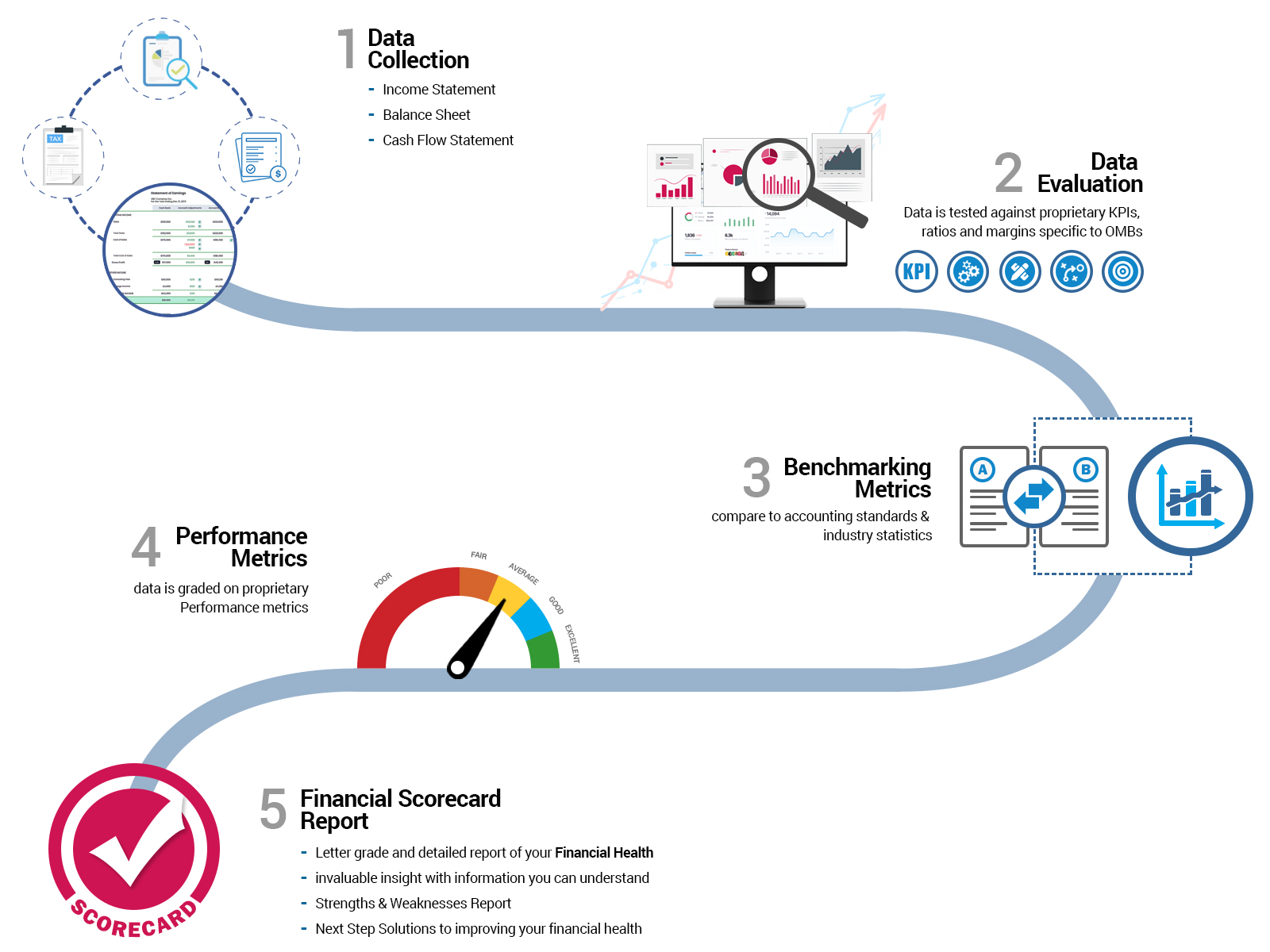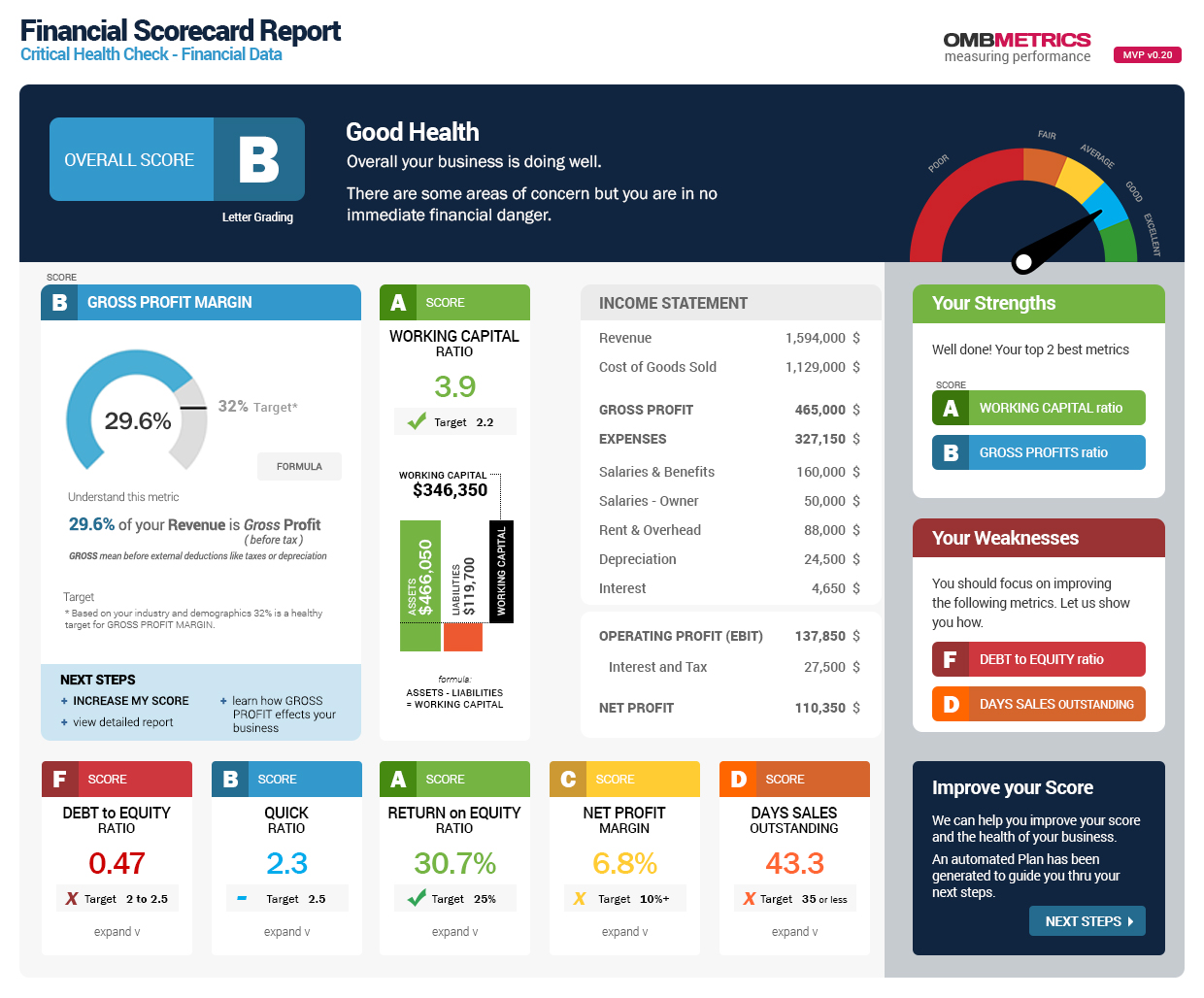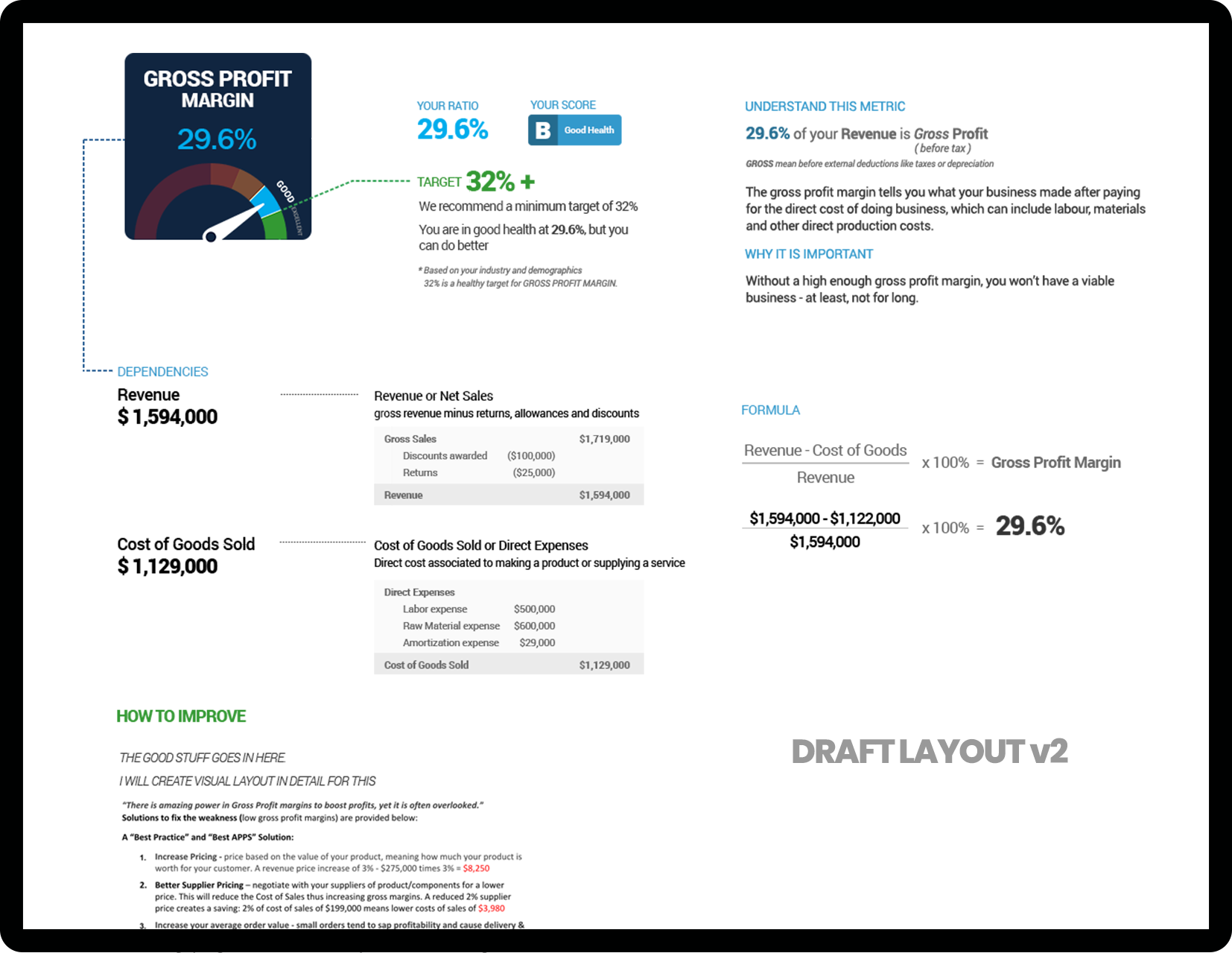 Detailed Solutions Matrix
Your Weaknesses are prioritized by their severity and significance to your Business Health
The best solutions to fixing your Weaknesses are indexed and associated
The Solution Matrix with all relevant solutions is completed
Guided solutions are linked to your Matrix
Financial guides are generated and complete with your actual data